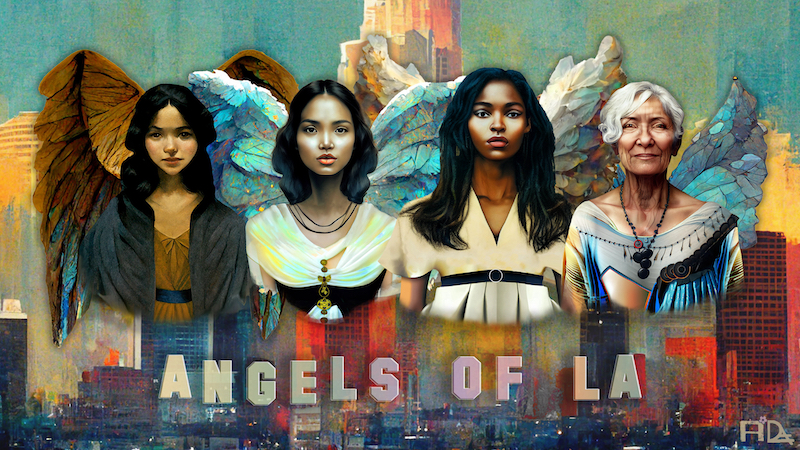 Native Angelenos, Daniel Leighton (Instagram | Twitter) and Anna Mkhitarian Leighton aka Annatarian (Instagram | Twitter) created the Angels of LA experience to show and express who The Angels, Los Angeles, actually are.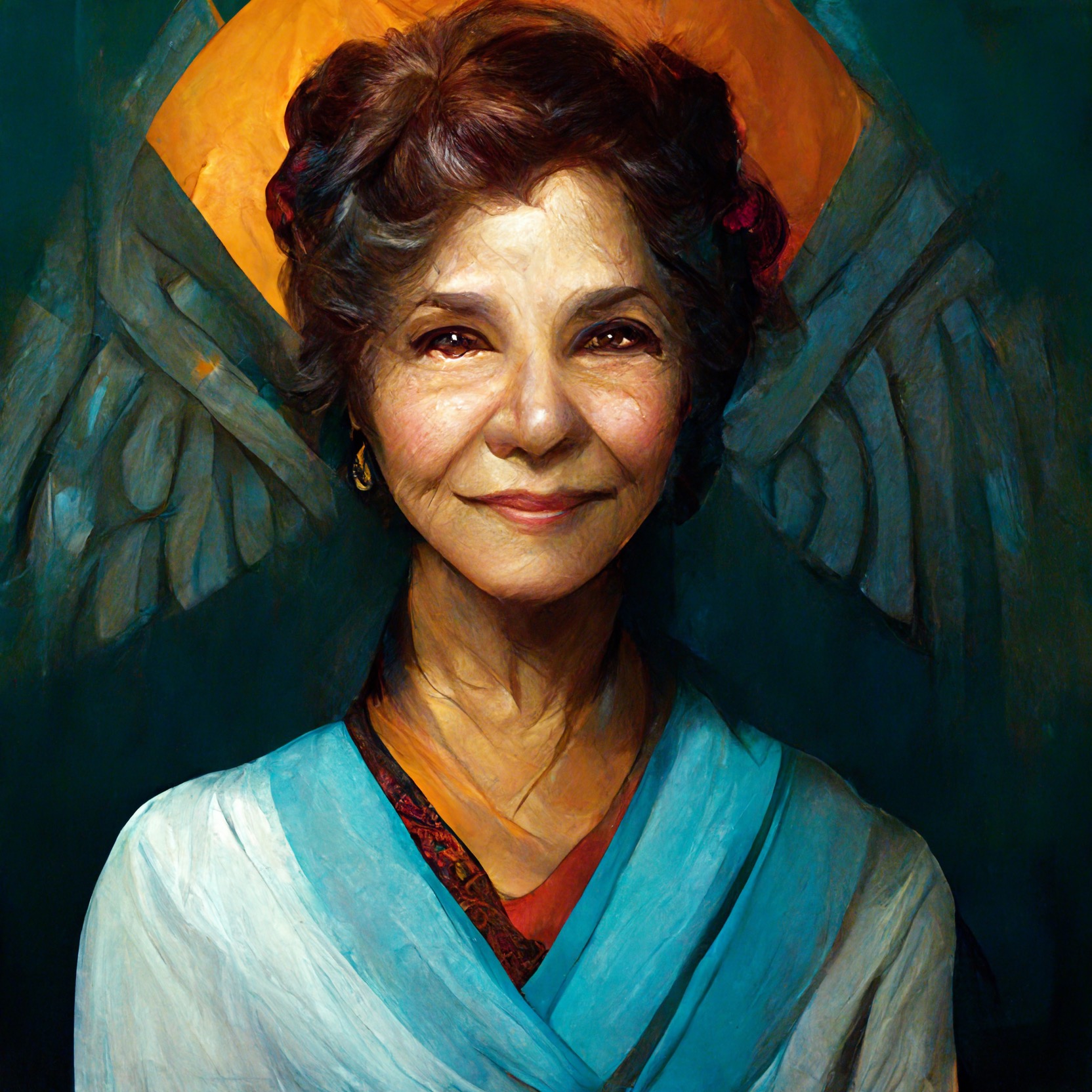 From the rich culture of the indigenous Gabrielino-Tongva people, to the immigrants who helped build this city, Los Angeles's greatest resource is our diverse community.
Angelenos speak over 300 languages and have a variety of cultural pockets within the city like the Byzantine-Latino Quarter, Little Tokyo, Filipinotown, Little Armenia, Leimert Park, Tehrangeles and so many more.
These cultures all contribute to the gifts our city brings to the whole world.
From art, film and fashion to the sciences and technology, our creatives are nourished by one another as well as the creatives that came before us.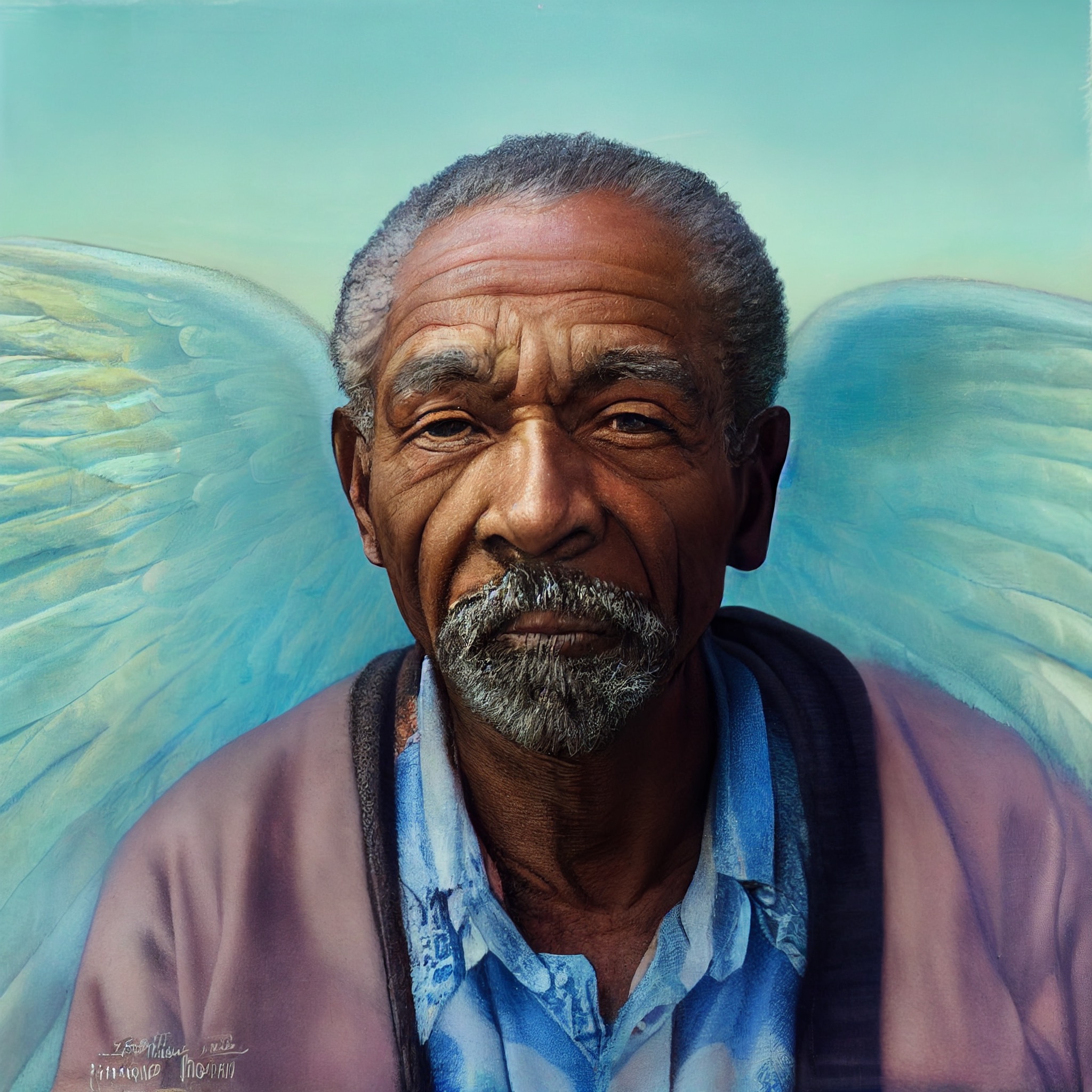 The "Angels of LA" are these creatives, past and present, and Los Angeles is an example of diversity, peace and progress in action.
These angels were created with the assistance of various AI technologies: MidJourney, DALL-E and Photoshop and represent various communities within Los Angeles.

The Event
"Angels of LA" is a part of Grand Ave Augmented, a pioneering AR experience showcasing the major cultural institutions, properties, and public spaces of Grand Avenue and featuring 40+ unique activations including original art works by over two dozen local artists. The program launches at Grand Ave Arts All Access on October 22nd and will run for at least one year.
Get The App
Experience Augmented Reality with the Hoverlay App. The AR App will activate the experiences of each artist and enhanced reality at select installations.
Get The AR Artwork
Click to purchase an Angels of LA print with augmented reality.
Latest News and Gifts
For the latest news and some special gifts, fill out this form. We also welcome your feedback about the experience.
About The Artists
Partners, in art and life, Daniel Leighton and Anna Mkhitarian Leighton (aka Annatarian) are both native Angelenos. They were both born in a part of East Hollywood which is now known as Little Armenia. Born within a block of each other, Daniel born at Cedars of Lebanon, which is now the big blue Scientology building and Anna born at Hollywood Presbyterian, they would meet years later in a digital film production class in the valley.

Their love of Los Angeles and all it offers, art, film, music, tech and food, brought them together. Their first date was for lunch at the Thai Temple in North Hollywood for som tum and mangoes and sticky rice.
Appreciation and respect of the various cultures and exploring all the variety of experiences Los Angeles offers continues to be a driving force of how they create.
Anna Mkhitarian Leighton (aka Annatarian) is an eco-effective fashion designer, artist, and techno futurist. She melds historical knowledge and out-of-the-box thinking into her creations; whether they be red carpet evening gowns or product managing and building systems within companies. Her focus and talent is to explore and find important pieces, bring them together in unique ways, and in doing so, show how diversity is better. She is the proud director and producer of the Alana Theweb3girl Show, works for the worlds first digital only fashion house, The Fabricant, and creates eco fashion and jewelry through her brands Annatarian and PeaceLoveEarth.
Daniel Leighton is a prolific Los Angeles-based contemporary artist who is a pioneer in iPad painting and Augmented Reality Art. His visceral, heavily archetypal works emanate from resurrected and persistent visions.

Daniel is an artist who stands for the importance of feelings—both emotional and physical. Being faced with his mortality since childhood because of illness, the workings of his physical and emotional states have become revered roadmaps as he creates emotional landscapes. His simple lines and brilliant colors capture complicated states of the human psyche and allow identification and acceptance of varied emotions.
Daniel's art combines his four primary areas of study: art, technology, film and the human condition. He uses cutting edge technology to create art that delves into the deepest parts of the human psyche.
Your Visit
To view this Augmented Reality experience (and all the others) download the Hoverlay App for free from http://www.hoverlay.io
"The Angels of LA" are located at Angels landing/Angels Flight. Point the app toward the skyline to watch and interact by tapping as the angels appear and share their gifts. At the end, you can also choose a pair of wings to wear and have your picture taken with them. Share your pic with us by tagging us on Twitter @Annatarian.
The app will also prompt you to the various locations around Grand Ave where you can view various AR art.